Hello everybody! My sincere apologies for not posting before. As I'm sure you'll understand, current circumstances are stressful and I have not been able to post for a while now. However, I have some brilliant news to share with you all! I have been nominated for my first Mystery Blogger Award by gaillovesgod! A huge thank you to Gail for the nomination – I really appreciate it! Gail writes with a wonderful and unique style, and her words of wisdom never fail to provide inspiration. Her love of God shines through her writing, and she always goes to great lengths to let all her readers know that they, too, are loved by God as she is. On to the award!
Rules:
Put the award logo on your blog.
Thank the blogger who nominated you and provide a link to their blog.
Mention the creator of the award. The creator of this award is Okoto Enigma!
Answer the five questions you were asked.
Tell your readers three things about yourself.
Nominate 10-20 bloggers.
Notify the bloggers of their nominations by commenting on one of their posts.
Ask your nominees five questions with one weird/funny one.
Share a link to some of your best posts.
Three Things About Myself:
I'm a HUGE foodie! Whether it be sweet or savoury, I'll eat it!
I'm an extrovert – socialising and making new friends is a great way to spend my time!
I am an avid reader with an interest in all genres. My favourites include the legendary Harry Potter series, Everything Everything, and The Fault in Our Stars, to name a few.
My Best Posts:
One of my personal favourites is this recent post, written as a gift to my mother on Mother's Day. My mother loved the idea, and she appreciated the way that I expressed my personal thoughts to my readers. You can access it here: https://ritisha.blog/2020/05/10/to-my-mother/.
Many of you will know that one of my passions is poetry. I have posted quite a few of my poems, and the numerous kind comments I have received encourage me to write more. You can check out one of my favourite compositions here: https://ritisha.blog/2020/03/24/a-daydreams-fancies/. If you enjoy reading it, be sure to take a look at my upcoming post – a poem upon life before lockdown.
My readers are my source of inspiration. Thus, my most-liked post can be counted as one of my best. It is an award post, and the fact that it is the post with the most likes I have received instills the belief that it is one of my most favoured and best posts. Here is the link: https://ritisha.blog/2020/04/17/liebster-awards-i-ii/. Who knows? Maybe the likes for this post will surpass those of the post aforementioned! 😉
Answers to gaillovesgod's Questions:
Do you like reading or watching mysteries? Now, that's a difficult question! Though I am a self-professed bookworm, I think mysteries are better represented through films rather than books. Films are able to capture the essence of a mystery, and make one feel as if they are truly there to witness the mystery. In the case of books, however, one is simply a spectator from the sidelines rather than being seemingly involved in the mystery itself.
Do you know how much God loves you? I know that God loves me enough to gift me with the best parents a child could wish for, loving friends and family, lovely talents and abilities, and numerous other things. I am truly blessed to have such a fortunate lifestyle, and I will forever remain grateful for all the boons that have been bestowed upon me.
How has Covid-19 affected you? I have been affected in many different ways. Health wise, I believe I had the coronavirus at one point since both my mother and I were experiencing the telltale symptoms such as coughing and a high temperature. I am glad to say that we are currently well. In terms of social and personal life, I have been affected much more. Being an only child, I have only had the physical company of my parents to rely on for the past two months. Though this has been a brilliant way to reconnect with my family and enjoy activities that we usually wouldn't have done due our hectic schedules, I miss being with my friends in person. As it is for us all, life has turned upside-down, and it brings both advantages and disadvantages. All we can do is hope for a more promising situation to come to light.
Have you seen good from this pandemic? Yes! As I mentioned, this pandemic has brought advantages and disadvantages. Environmentally, our planet is gradually healing and pollution has greatly reduced during this time, and things like clearer water and a variety of wildlife can be seen. Personally, I have made the most of my time with my parents, with things such as daily badminton and occasional movie nights to grow closer to my immediate family and find the silver lining in this global pandemic.
Have you been able to find toilet paper? Fortunately, yes! We are well-stocked and hopefully won't need to find any more anytime soon!😂
Questions for Nominees:
Will you make any changes to your life after lockdown, due to the effects of this pandemic? If so, what?
Describe a revolutionary invention (which you have invented)!
What is your best talent?
What is your favourite quote?
Would you rather have blue cheese or bacon ice-cream?🤢
Nominations:
Drum roll please…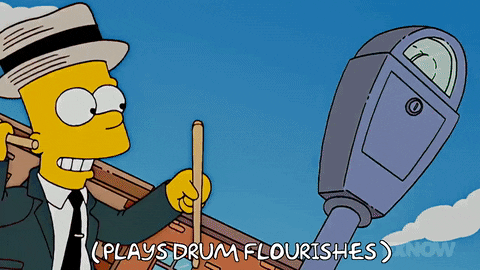 That's all for now! Hope you are all well. Of course, there is no obligation to participate in the award if you have been nominated. Do let me know if you choose to participate, however! Goodbye!
– TishGirl❤